Our experienced & friendly dental team is here for you and your family.
BDS (Rand.), 1988
GDC No. 65496
Dr Eli Joffe graduated from the prestigious University of the Witwatersrand Dental School Johannesburg in June 1988. He spent the next 2 years working as a dentist in the South African Defence Force. In June 1990 he came to London to travel and see the world and has been at the practice ever since.
Eli has taken over the ownership of the Dental Health Centre in December 2015 and is dedicated to ensuring that patients of the practice have the most caring, professional and outstanding dental experience.
Eli has a special interest in Cosmetic Dentistry ( including Smile Makeovers), Dental implants and Facial Aesthetics. Eli is passionate about providing outstanding cosmetic and reconstructive treatments for his patients whilst maximising their comfort throughout. He has trained with some of the leading international clinicians in this field and actively pursues further post-graduate education.
Eli has been trained in conscious sedation, which he often uses to help relax his patients during dental procedures.
Eli is married to Claire and they live with their twin boys Noah and Isaac in Crouch End.
In his spare time, he enjoys spending time with his young family, listening to music and watching sports
Eli was shortlisted for the 2011 Smile Awards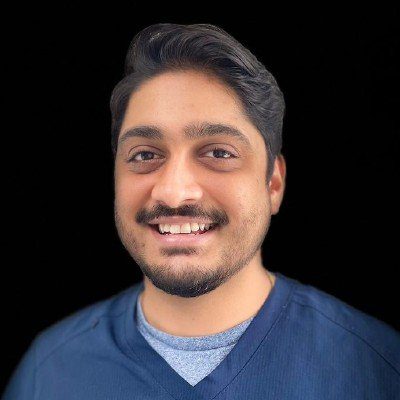 BDS (Hons) Lond, 2011
GDC No. 212496
Dr Sunny Patel qualified in 2011 from Bart's & the London School of Medicine and Dentistry. Since achieving his honours degree, he has taken a special interest in the fields of aesthetic and implant dentistry with further post graduate training.
In 2013, Sunny completed the 1 year Certificate in Cosmetic and Aesthetic Restorative Dentistry at The Advanced Dental Seminars in London. He continues to attend numerous courses nationally and internationally relating to restorative and advanced implant dentistry.
Alongside this Sunny is completing his post graduate diploma in dental implantology at the prestigious Eastman Dental Institute, University College London. Sunny's passion for implant surgery has helped him continue to excel in this field and will continue to do so throughout his career.
He has completed the Society for the Advancement of Anaesthesia in Dentistry (SAAD) training and is able to carry out treatment under sedation.
In his spare time, sunny enjoys reading, meditation and music, playing various musical instruments.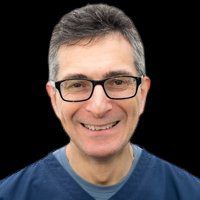 B.D.S.(Lon) L.D.S. R.C.S.(Eng)
GDC No. 63117
Martin's aim is to put each person at ease, and regularly goes that extra mile to get the best treatment results possible.
Martin qualified as a dentist from Guy's Hospital in 1998 and also became a licentiate Dental member Of the Royal College of Surgeons.
He has nearly 30 years' experience in delivering high quality dental care (22 years as a Partner in a private practice in Hertfordshire).He was a lecturer for dental nurse training courses.
He has a caring, gentle and approachable manner, and believes in developing relationships with patients which builds trust and success in treatments.
Favourite aspects of dentistry include treating nervous patients, restoring missing teeth and cosmetically improving someone's smile.
He is married to Charlotte (a childcare lawyer) and has two daughters at university (and a hamster).
He is a keen cyclist with many charity bike rides under his belt.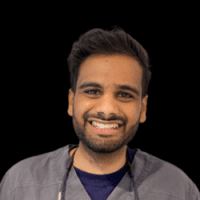 B.D.S Hons. (Wales), PGDip Restorative (Lon)
GDC No. 265130
Himesh qualified in 2016 from Cardiff University, since qualifying he has been working in the London and Essex area.
Himesh takes a special interest in the Cosmetic and Restorative aspects of Dentistry, he has completed a post graduate diploma in Restorative Dentistry at the prestigious Eastman Dental Institute, University College London. He currently takes on cases of tooth wear, implant restorations and cosmetic smile makeovers including veneers and minimally invasive composite bonding.
Himesh is a provider of Invisalign cosmetic orthodontics and is passionate about helping patients achieve healthy and aesthetic smiles they are proud of.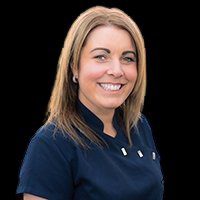 Laura has been part of the Dental Health Centre since 2003, and in that time has seen her job role grow from Dental Nurse to receptionist and in 2016 Practice Manager. In her role as Practice Manager, Laura will guide you though the maze of treatment and finance options, and plan appointment times that suit you to ensure that your visits are stress free. In her 15 years at the practice, Laura has formed friendly bonds with all our patients and is a truly valued member of staff.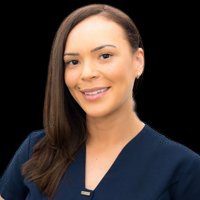 Jade Garwood has been part of the Dental Health Centre team since 2013 and is an experienced Dental Nurse who qualified in 2010. She assists Dr Patel.
Jade acquired the role of joint Practice Manager in 2016, and has a special interest in cross-infection making sure the Dental Health Centre is run to a high standard.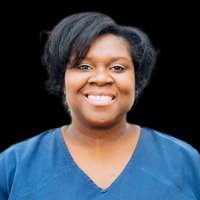 I first emigrated to the UK from Canada in 1999. After Studying at Guy's Hospital in London I received my diploma in Dental Hygiene in 2001. Since then I have worked in hospital's and private practices all over London, settling at the Dental Health Centre, where I have worked for the past 12 years. My interest in psychology and holistic development prompted me to study for and achieve a Master's Degree in Psychotherapy and Healing and then to undertake post graduate studies in CBT and Mindfulness. My years of study and work contribute to my compassionate approach to all patients – especially the nervous ones!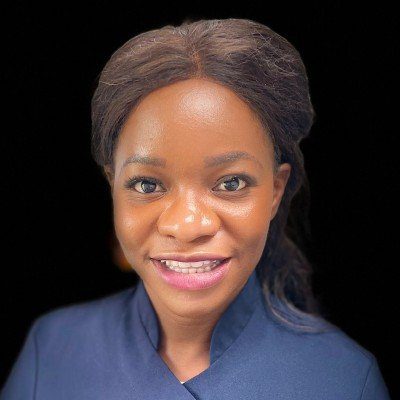 I qualified from University of Essex with a Degree in Oral Health Science in 2013. I have worked in dentistry for more than 14 years; enjoy my profession as a Dental Hygienist and I take pride in providing utmost quality oral health treatment with empathy, compassion and great care. I practice oral care with the belief that 'prevention is better than cure' and will work hard to educate and motivate you to maintain a healthy smile. If you're anxious about any aspect of your dental visit I quickly put you at ease taking time to meet your needs in a positive and pleasant manner. In my free time I like reading and socialising with friends.